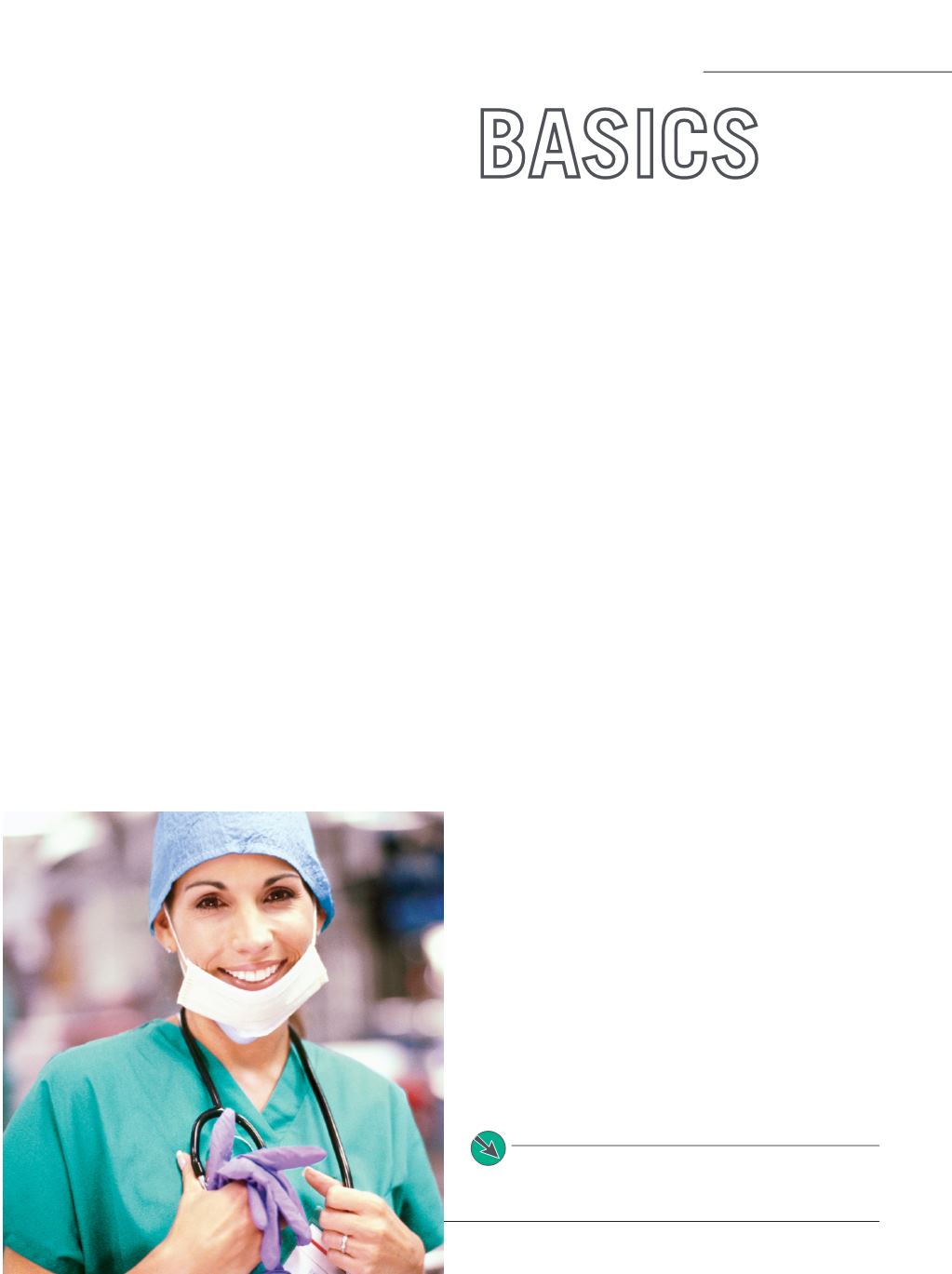 If you've ever
traveled out of the North State for
surgery, you might be surprised to learn this: Nearly a
dozen surgeons perform more than 2,200 procedures a
year at Mercy Medical Center Mt. Shasta.
And according to The Joint Commission—an inde-
pendent group that evaluates hospital safety—they're
among the best in the nation.
Life on your terms
"A lot of people can't drive to Redding or Medford for
care," says Director of Surgical Services Larry Hand,
RN. That's why the medical center offers a full range of
procedures close to home.
After nearly 27 years at the hospital, Hand knows just
how much a person's life can be improved by the right
surgery at the right time. Whether it helps people walk
without a cane or see to drive, surgery gives them the
chance to live life normally again, he says.
From common to complex
Mt. Shasta's surgeons specialize in areas such as:
General surgery.
These doctors provide lifesaving
trauma care and preventive care, like colonoscopies.
OB-GYN care.
This includes C-sections and other
women's surgeries.
Orthopaedic surgery.
These experts do things like:
››
Total hip and knee replacements
››
Hip resurfacing
››
Rotator cuff and ACL repair
Spine and neck surgery.
Mt. Shasta's surgeons can
operate on any part of the spine. "And we have a complete
pain management program that works along with
that," Hand says.
Eye surgery.
These physicians use some of the most
advanced technology in the North State to perform
cataract surgery and other eye procedures.
Great people, great results
Many of Mercy Medical Center Mt. Shasta's doctors,
nurses, and staff grew up in the community. And
they're proud to be making a difference here. "We're
taking care of people that we know," Hand says. "That
drives us to give our best every day."
Recently, The Joint Commission named Mt. Shasta a
Top Performer for surgical care, says Quality Director
Sharon Piva. It's a distinction that recognizes the medi-
cal center's commitment to patient safety. Hospitals
earn the award by routinely following practices that
have been shown to make patients safer.
"We want to do the right thing, each and every time,
for every single patient," Piva says. "That's something
we believe in."
Want to see a Mercy Medical Center Mt. Shasta surgeon? Call
888.628.1948 for a referral.
Beyond
the
BASICS
Skill you can trust, people you know
SURGICAL SERVICES
7
Dignity Health North State